Refits, renovation and expansion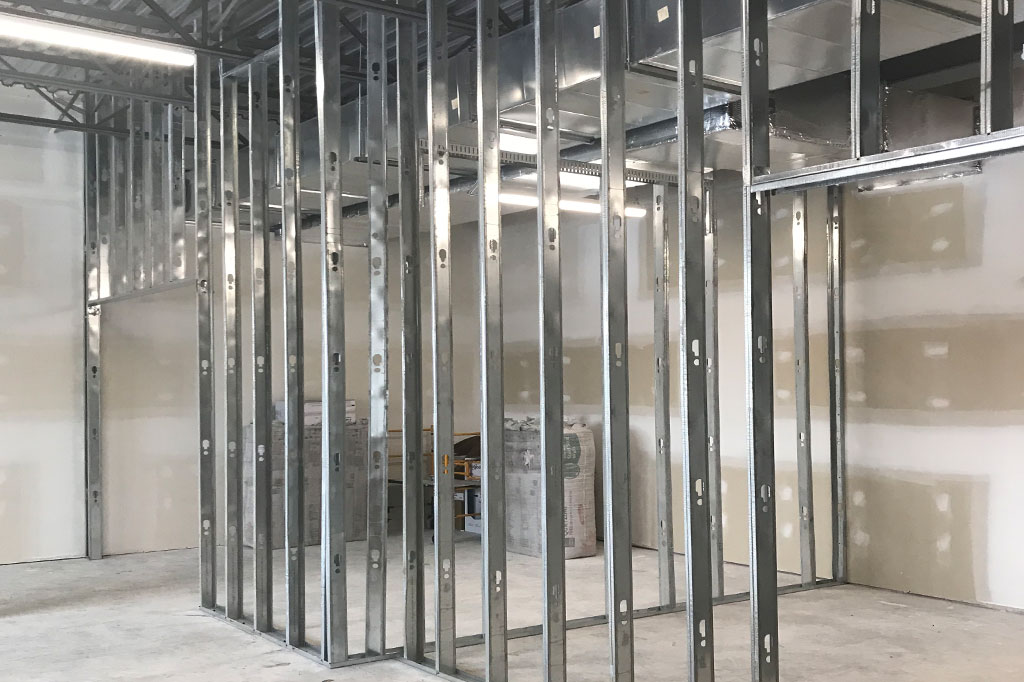 Xe Solutions' team includes experts from all the trades, which allows us to do all kinds of construction and renovation work. Whether you need an office reconfigured, your elevator mechanical room modernized, your space painted or a complete building expansion, we'll take care of every step and coordinate the workers required to see the project through. We collaborate with competent and qualified subcontractors who meet the highest industry standards.
Structured cabling systems installation
These days, integrating tech into interior spaces requires a good cabling plan. Thanks to our versatility and general contracting experience, we can plan cabling installation for the best moment during renovations or refit, helping you prevent costly interventions to run wires once the walls are up. We work structured cabling installation into the design stage, to hook up electric wiring, servers, the Internet, IP cameras and other IT tools, for example.
High quality work
We take great care on our construction sites to ensure an impeccable finish and flawless design.
On-time delivery
Each project is carefully planned to ensure we meet our deadlines.
Additional electrician services
Since we are a licensed electrical contractor, we can also take care of all your electrical work in-house.
Get an online quote today!