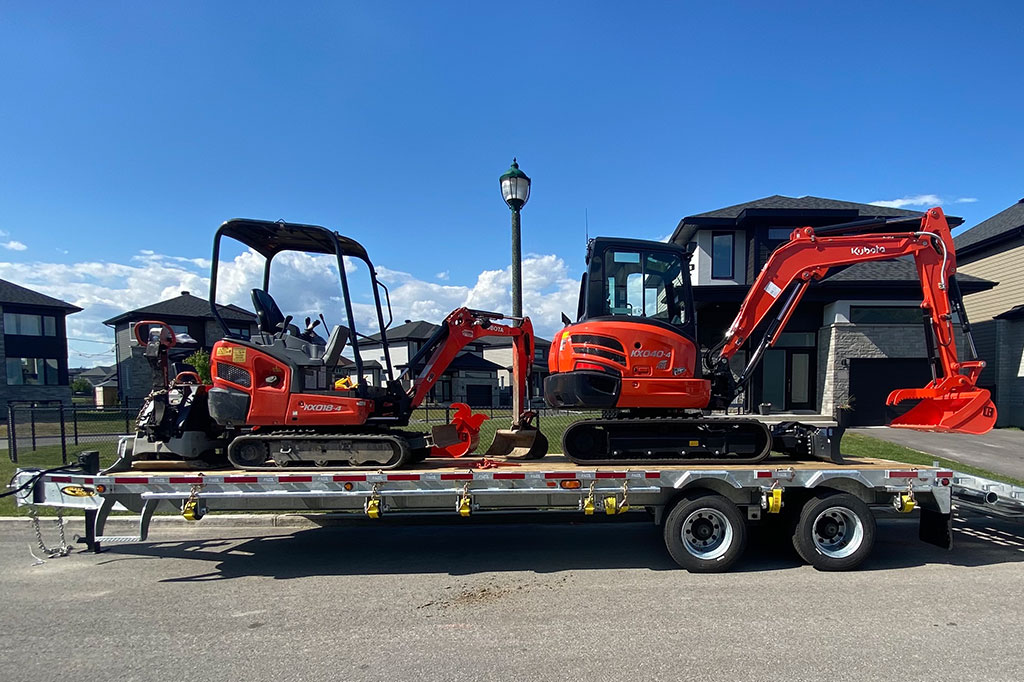 Excavation contractor Xe Solutions offers the professional excavation services that are an essential step in any construction project. Whether you want to add a patio, a driveway, a garden or an in-ground pool, excavating the ground is the essential first step in your construction work.
Our excavation service also includes the following types of projects :
Excavation for an electric charging station
Excavation for an electrical entrance
Excavation for a water supply
Excavation for a concrete slab
Excavation to install protective bollards
Excavation for parking
Bulk transport of crushed stone, rock dust, topsoil, etc.
Our equipment
1 Kubota KX018-4 excavator: 51'' wide
1 Kubota KX040-4 excavator: 71'' wide/li>
1 Kubota KC70 crawler carrier: Rubber track carrier
Dump trailer
Two Mikasa compactors
1 6-wheel truck
1 30-foot lowboy trailer
Get an online quote today!